Participants: Ms. A, Mr. B, Ms. C, Ms. D
Chairman: Ms. E
Favorite Foods and Places in Kyoto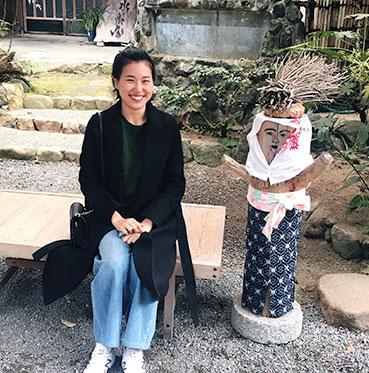 Now we will move on to the next section in which we can talk more freely than in the previous section. The first question is regarding your favorite food, a favorite restaurant, and favorite places in Kyoto.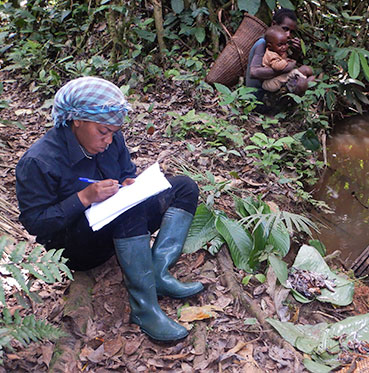 So far, I have not eaten so many Japanese dishes. But I practically love all of them. I love ramen, tonkatsu, gyoza, miso soup, onigiri, and yakiniku. I think those are the ones that I had and I loved all of them. Due to this situation of Covid-19, I did not have much time to move around. I visited few places, Arasiyama, Kyoto Municipal Zoo, and nearby Kyoto station. Also, I like the ramen streets near the Ichijoji (4 stations away from DAAS).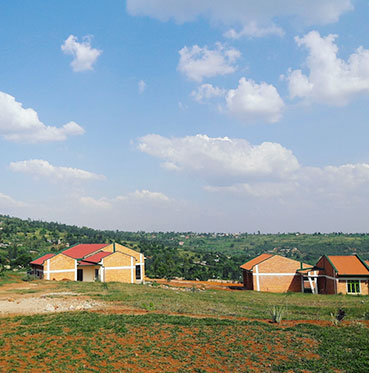 I have not been to a lot of places yet, but there is a lot of bakery and cafes in Kyoto. So, I can access good coffee and pastries easily. There are many places near a school that are pretty delicious.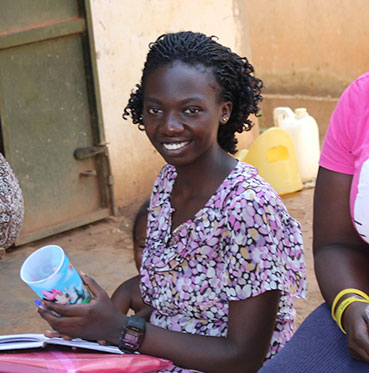 When I first came to Kyoto, my favorite food was karaage (fried chicken) because who does not like fried chicken, right? (laugh) but now I think that my favorite food in Kyoto is pickles made with vegetables (nukazuke). And my favorite place in Kyoto is Kamo-river. It is just located next to our building!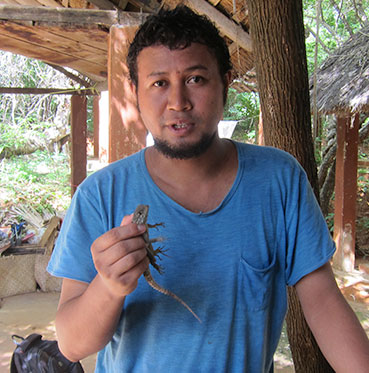 Near the ASAFAS, there is a place that serves ramen with Sardine. It is very tasty. If you come to Kyoto, you must go there. Best places? I think everywhere is nice. Kamo river, very nice. Kyoto imperial palace, very nice. Everywhere is so nice.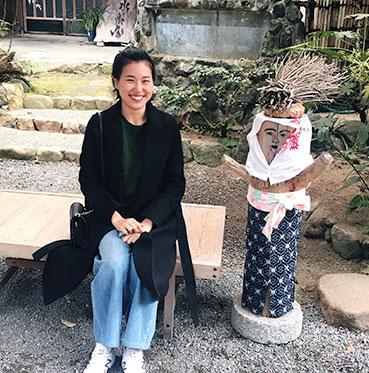 I literally like all the Japanese food, but if I have to choose one, I love okonomiyaki topped with tendon (suji). I also love Japanese Sake too. I do not have a specific restaurant that I like, but I like one small noodle shop located near ASAFAS. They sell soba and udon, and it is really delicious. For me, every place is good place to walk around. I cannot wait for spring to watch Sakura and beautiful flowers blooming!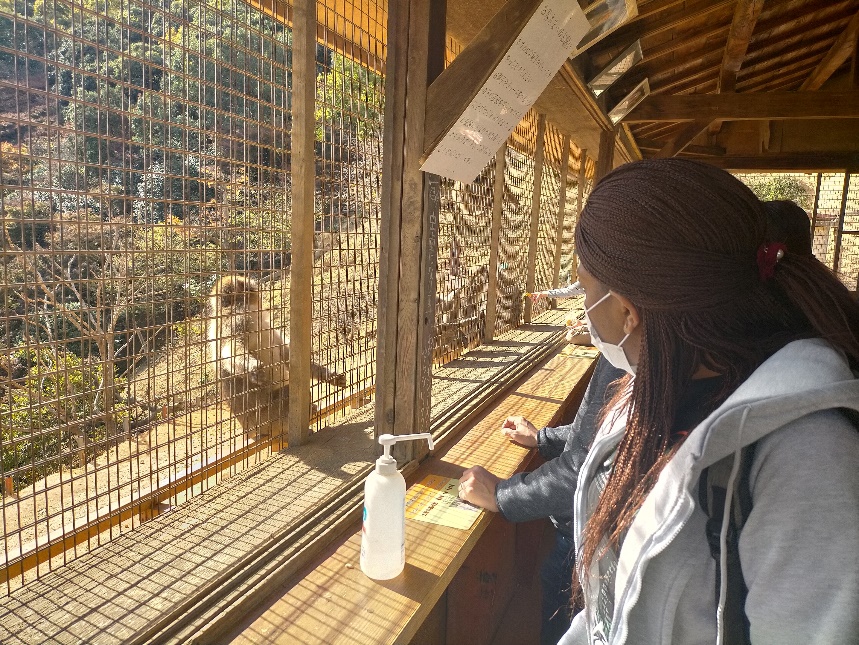 Spending Leisure Time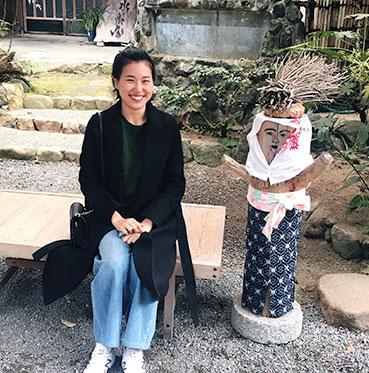 Yeah, walking around at the Kyoto, anywhere gives you refreshing feelings. Also, the weather is so warm compared to my city in Korea, so I used to walk alone following the river. Could you also tell me how do you spend your leisure time out of school?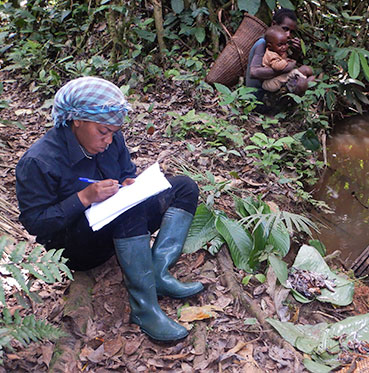 I love watching video programs. I also love watching a movie.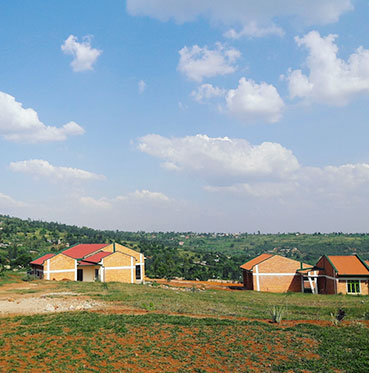 I would like to explore more about Kyoto. But I usually spend time in home, and sometimes walk around on the campus or Kamo river.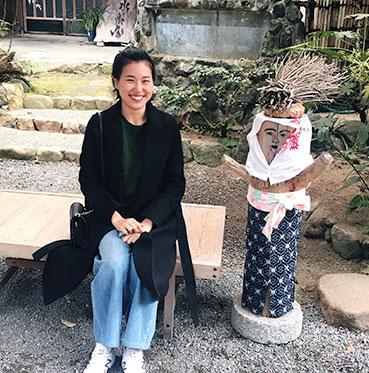 I like to cook with my friends when I get a time.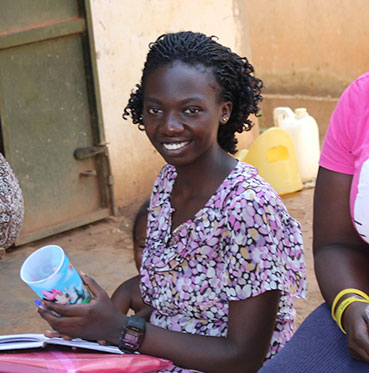 After coming to Japan, I realized leisure time is a luxury that we can always afford especially for the Ph.D students. Unless we purposely create the leisure time, we don't have time to relax, so we need to make it purposely. If I manage to, I usually read a book or meet with friends. Recently I started hiking, so my leisure time activities are constantly evolving.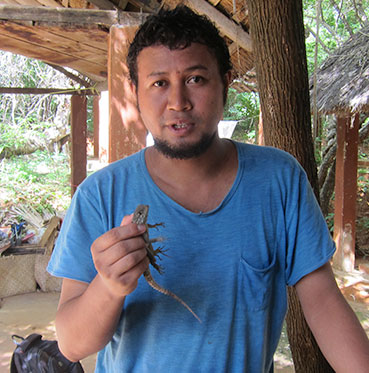 For me, I play soccer.
Importance of Japanese Language in Daily Life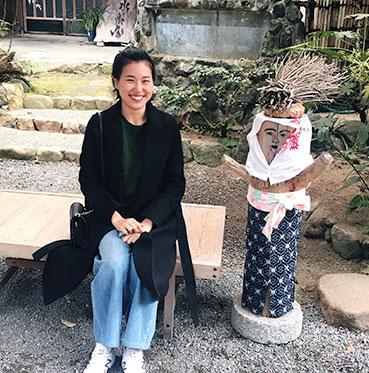 I would like to move on to the next questions regarding the Japanese language. How is your proficiency in Japanese? I think some of the students may be interested in case they do not speak Japanese. I would like you to share some of your experiences, especially Ms. A, I heard that you had some opportunities to learn Japanese before you start your courses. Please tell us your experience and your recommendations.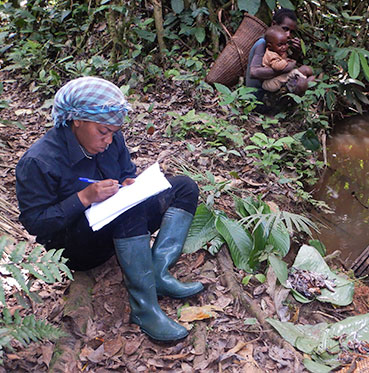 In the case of me, I am practically zero. It made my life very difficult. If I had time to learn Japanese, I would make friends. It is difficult to live without speaking Japanese. In Cameroon, I did not have a chance to learn Japanese before I come here. After coming here, I took a class for only 2 months because I needed to go to the field right after that. I recommend for those who aim to come to Japan, should learn at least a little bit for the communication.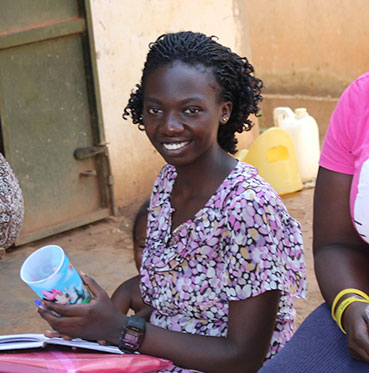 I think as Ms. C said, living in Japan without speaking Japanese is tough. To be honest, when I came to Japan, I could only speak few greetings like 'konnichiwa' and 'arigatou'. For the MEXT students, we had an intensive Japanese language course for six months, for 3 hours a day, 3 to 4 days a week (different depending on the courses). So, after one or two months, I was able to go to the supermarket, and buy different things for myself. Many students and professors in the ASAFAS can speak and can communicate well in English, so I think within the ASAFAS one may survive with minimum Japanese ability. But for your survival outside of the school, knowing a bit of Japanese makes a tremendous difference.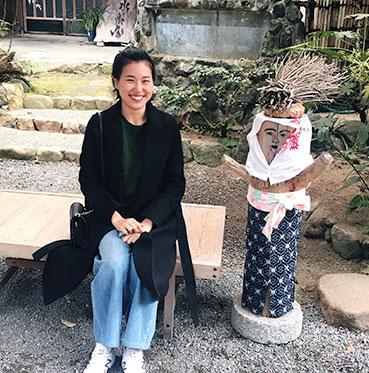 In the case of me, I learned some basic Japanese, like hiragana and greetings before I come to Japan. However, living here was challenging for me at the first time. As I (Korean) looked similar to Japanese, many people perceived me as Japanese and told me with fluent Japanese, in shops or market, and that caused many awkward situations. I also want to understand what kind of topic that people are talking about and why they are laughing…. Especially there is seminar in every Wednesday called suiyo-zemi, and the most challenging point of suiyo-zemi is that most of the presentations and discussions are done in Japanese. I really want to know what people are talking about, so that really made me study Japanese, at least to understand what the presenter aims to speak. These days, I can communicate basic conversations with my friends, also able to buy something in the shop, and this made me tremendous change in my life. I think learning Japanese is one of the best decisions that I made while living in Japan.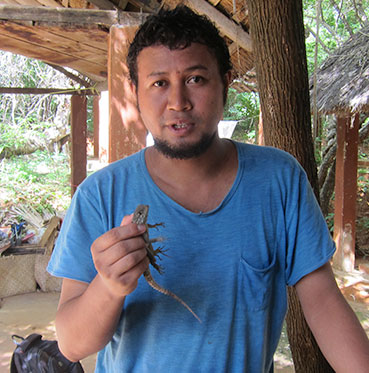 I think living in Japan is more wonderful if you were able to speak Japanese. I encourage everyone who wants to come to Japan to learn Japanese, especially those who aim for long term stay. Of course, we can survive in Kyoto without speaking it. I am a perfect example of someone who only speaks "hello" in Japanese. However, if you speak Japanese, your life will be much better. Since I could not speak and read, I asked many Japanese friends for the translation of many personal documents. I thanks all member of ASAFAS that kindly translated my documents.
Lastly…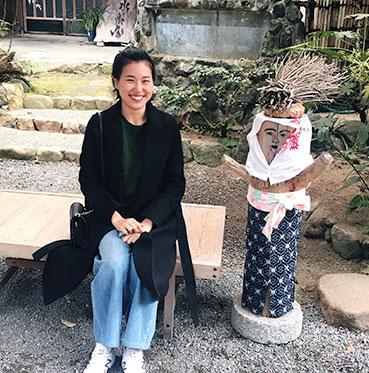 Right. I also keenly felt that speaking Japanese not only helps you to survive but also makes your life more enjoyable. Now, the time has up, and I would like you to say some words to the readers, especially to the future applicants who aim to come to our division.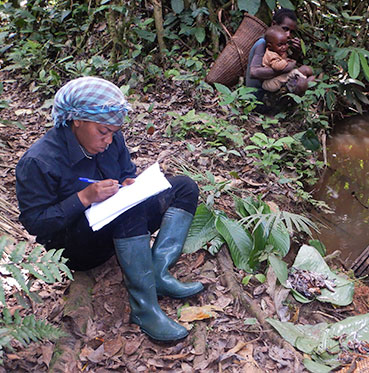 You should be open-minded. Japan as well as ASAFAS has a lot of surprises. Also, you need the willingness to learn so many different things. Spending time in Japan is not easy sometimes, I see a lot of differences in culture, behavior in japan compared to my country. If you open your mind, you can see many new things from Japan.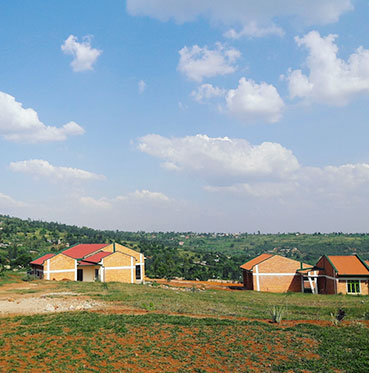 I think studying at ASAFAS can help widen your perspectives and interests through observing and learning from other's research. Even though not knowing exactly what you are going to do, try to follow your instincts, heart, would helpful for you.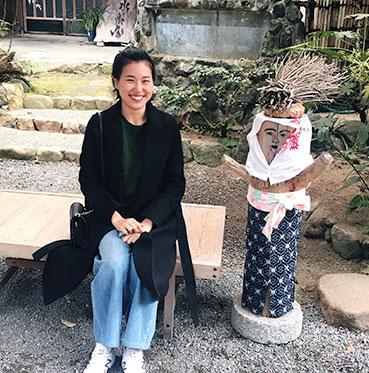 I think ASAFAS is one of the best institutions in the world where you can learn and broaden your perspectives. Also, learning in Japan will give you a special experience that you cannot learn from any other countries!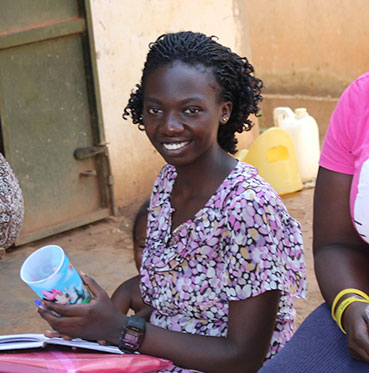 I think everything has already been said. But if I point three points, if you can, please learn Japanese before you come. If you can not, try to learn Japanese after you come here. Secondly, keep an open mind. Lastly, Don't be anxious. After you get here, there will be a lot of help from fellow students and staff who are supportive.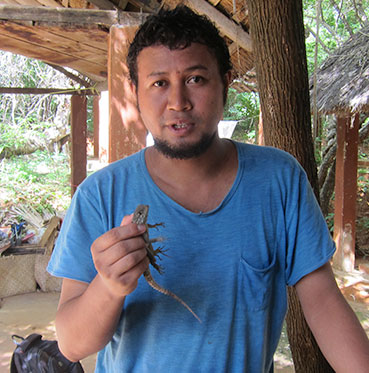 Enjoy your life, have fun! Japan is a country to explore good places and to eat delicious food.