Greeting from Division of African Area Studies
All members of the faculty, researchers, and graduate students here at the Division of African Area Studies (DAAS) in ASAFAS have home fields on the African continent. We carry out multi-disciplinary research based on methodologies in the humanities, social sciences, and natural sciences. As researchers, our characters are gradually developed by the continuous research activities we do in the process of selecting research topics and methods, conducting long-term fieldworks, learning to communicate using the local language, and sharing the time with the people for one day, one month, one year, three years, five years, ten years, thirty years or even more. It is our fundamental policy that we should learn from first-hand experience and develop a connection with the research communities through fieldwork.
Because of its diversity, Africa offers many attractive aspects of nature, culture and society that are worthy of academic research. There are wide types of landscape including desert, steppe, savanna, woodland, tropical forest, and alpine zone. In these different environments, people live with various modes of livelihood. With the recent trend of rapid economic growth on the continent, a new middle and high class have emerged in cities. The rapid urbanization and parallel changes in consumption and cultural habits have astonished many of us here. All DAAS members repeatedly experience fieldwork and develop new perspectives as they encounter new phenomenon thus reexamine the existing common ways of thinking.
In some parts of sub-Saharan Africa today, hunger and poverty have induced terrorism and inter-ethnic conflicts. There are also various other challenges such as infectious disease, natural disasters, and environmental degradation. Many international organizations and aid agencies are working to address such issues, but their efforts have not always yielded the desired results.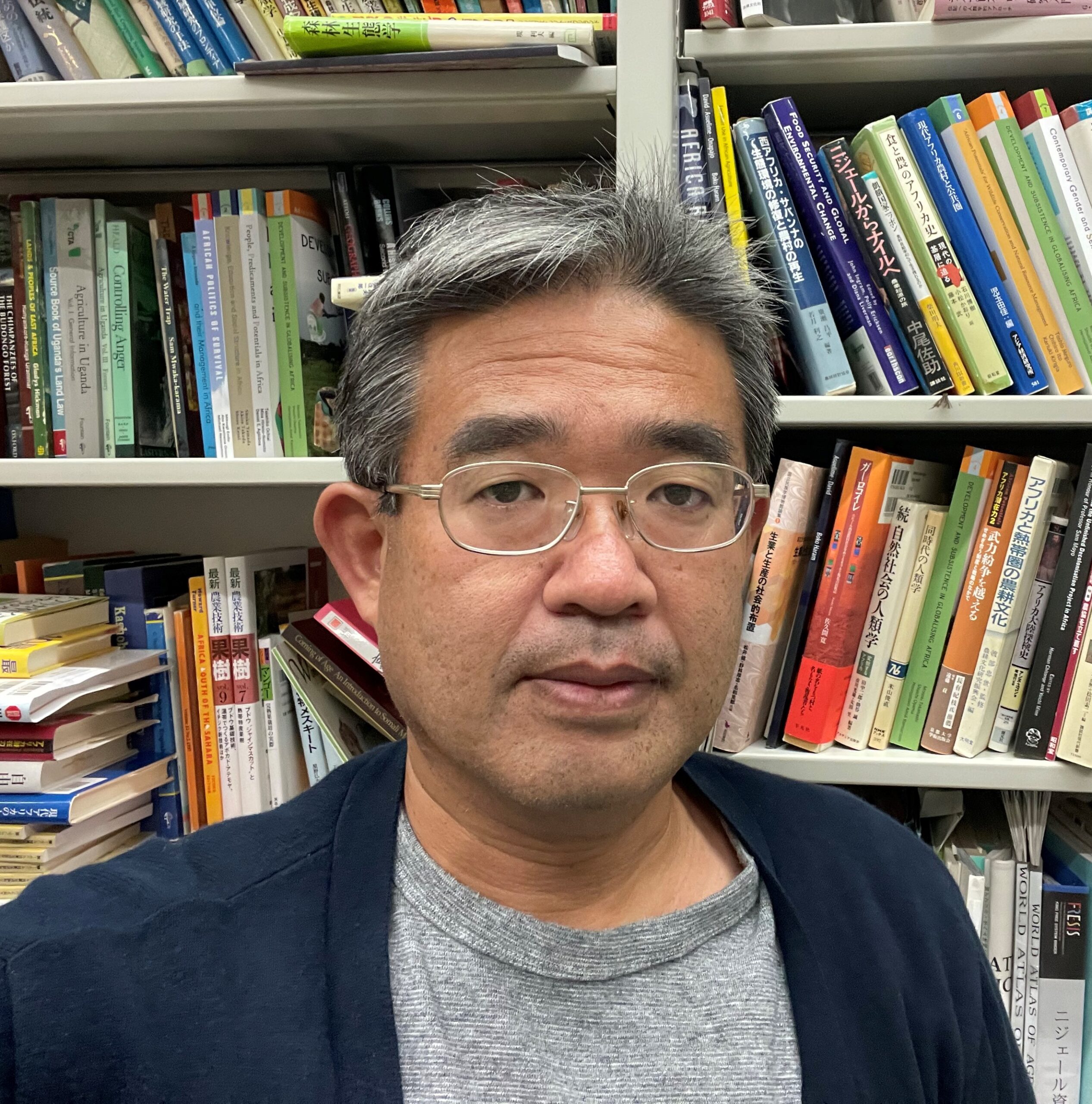 Shuichi OYAMA
Division Head, the Division of African Area Studies (AY2022)